Web Design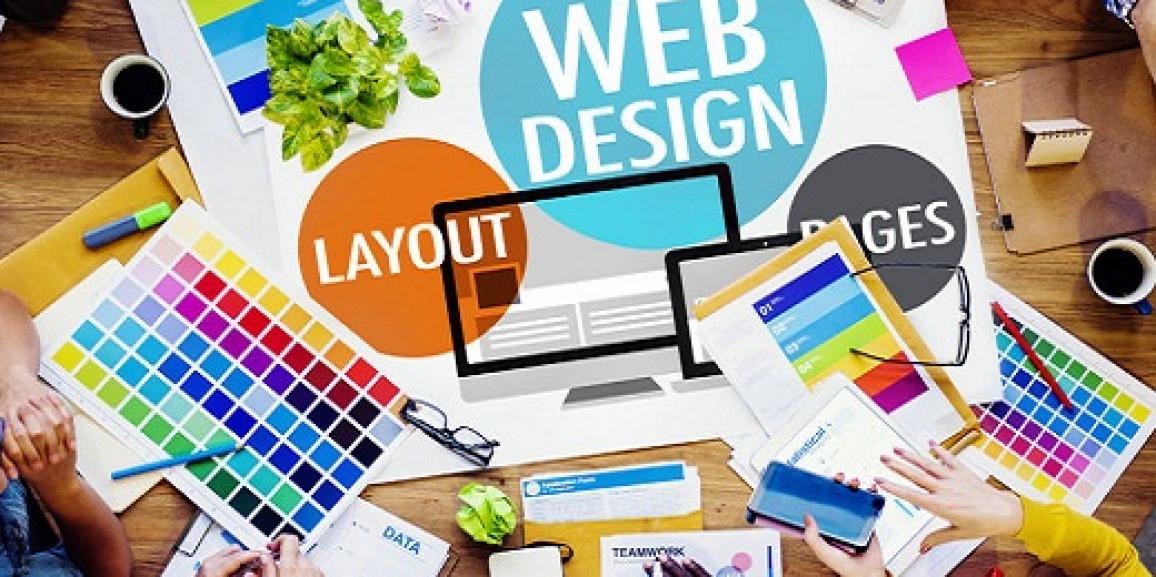 Want to start a Website? We'll Design it.
In a time when internet exposure is everything, having a website is mandatory so that we can show our business to people out there in the world. Having a website of your own gives you the freedom of sharing your project/business with the internet world. It gives you the exposure to your desired demographic. Be it a teenager or a senior citizen, everyone around has access to the internet. And in turn, an access to you.
Web designing is a fundamental aspect of building a website. Analyzing the outlook, considering customizable designs and customizing designs keeping in mind the company's prospects. Having all the attributes in one single place is a simple way of exposing yourself to the world and getting a required response. We are attracted to things that please our eyes.
Or the things that are unique in nature.Web designing mainly consists of Graphic Design, Interface Design. It is usually depicted on the client side. The front-end that we see is the work of a Graphic Designer that perfectly reflects your company's ideology. Graphic Designers are skillfully trained in manipulating designing ideas into forming a unique view of the website. Web designers are aware of the usability and the accessibility guidelines.
Web designing comprises of using many tools and techniques depending upon the website's scale. The tools used are constantly upgrading to newer software and standards but the main principle behind them remains the same. Web Designers use Vector and Raster Graphics to create various design prototypes. Web designers are trained to learn everything new as it is released, be it a software or a technique. They are always on their toes when it comes to anything related to graphic designing.
A website should always be appealing to one's eyes. It should instantly make you want to visit it at least once. When you are investing in a website, you are investing your time and money. Website should be handled by perfectionists from the time of conception to the time of deployment. Creating a website just for everyone's sake is a total waste of money and time. Websites represent company's value and principals, it represents what a business really stands for. Websites are a medium through which clients can experience what it is like to work with a company like yours.
Your website is the building block of your business's marketing plan. It's the cornerstone of you content marketing and response structure. A website should consists of all the marketing channels and all the attributes that it needs to do digital marketing. There are 2 kinds of websites, Static and Dynamic. The static websites are small and offer a great deal of information in a faster pace. Whereas the Dynamic website will offer you the same information but in an intuitive and more creative way. The user visiting your website should have an out of the world experience whenever he visits. He should be blown away by the magnitude of creativity that you have put up in your website. Dynamic websites are larger than life and very interactive. The customer should have livelier experience when they visit your website. The more attractive a website, the more traffic it attracts.
We, at Crystal Web Techs, have a knack for exceeding our own expectations when it comes to creativity. Our team of web designers are a creative bunch who are trained in reading minds of our clients. We strive to make the best of available resources. You should never leave your investment in hands of amateurs, leave it to us. We are the best in business and always trying to achieve greater heights through our work. We are always on the verge of creating something new and innovative.
Crystal Web Techs is known for its Website Designing capabilities. Our experts are trained in getting our client's ideas right and transforming them into a digital reality. We take the time know our client's idea and where their ideas are coming from. We genuinely offer more interesting ideas so that your website becomes more attractive an appealing. Client satisfaction is our ultimate goal. Our crystal clear vision and your ideas will always produce something wonderful.
Call us, Email or visit Us!