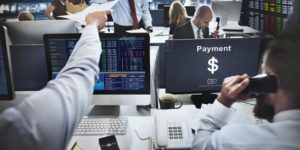 Payment Gateway Integration
The world is moving towards online business andpayment gateway Integration is the only an authentic e-commerce application service which allows payments between a customer and merchant, particularly for e-businesses. Payment Gateway Integration helps merchants to do multiple financial transactions through electronic check such as ACH, debit cardand credit card in either batch mode or real time and Crystalwebtechs helps you for Payment Gateway Integration.
Payment gateways keep the credit cards details safeby encrypting sensitive details, like credit card numbers, and t will make sure that information passes in a safe way between the merchant andcustomer and also between payment processorand merchant.
How a Payment Gateway Works
A payment gateway Integration is the transfer of information between different payment portals includes; mobile phone, a website or IVR service as well as acquiring the bank or the Front End Processor. A typical online transaction flow can be seen like;
Customer gives order by entering credit card details. If the customer is giving order through the web site, the web browser which is used by the customer encrypts the credit card's details which will be shared between the merchant's server and the browsers.
If the payment is accepted or declined by the credit card company or bank, the information will be delivered to a payment gateway. The payment gateway gets the reply and forwards the information to the website or to the interface which is used to make payment.The response given by the payment gateway is taken as authentic information and then sent back to the merchant and the cardholder.
The merchant gives official authorizations to the acquiring bank for financial settlement. The acquiring bank deposits approved amount to the merchant's account. The whole authorization, settlement, funding process basically takes 3 days.
The major functions of payment gateway include; authorization, settlement, and reporting of financial transaction.