Mobile Application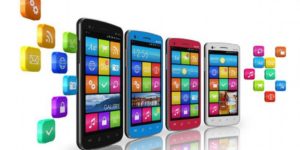 The technological world is dynamically going mobile.
Is your business adopting the technological change?
Currently, the statistical report of web traffic reveals that above 20% of total web traffic is highly coming from mobile devices. The numbers are going upextensively in the upcoming days. The abundant mobile device with advance features has drivento improve in quality mobile apps. We at Crystalwebtechs provide mobile app development services through multiple platforms in order to meet your needs in the right way.
Why Crystalwebtechs for Mobile App Development?
With over 5 years of deep experience in the field of web design and development, Crystalwebtechs is well positioned to intellectualize, design, develop as well as market mobile apps for distinct business verticals.
We have an enthusiastic team who is engaged to create mobile apps with exceptional interface design and sound features. Our highly skilled team ensures that your requirements will be perfectly fulfilled.
Most significantly, we ensure that mobile apps which are developed by our developer are well featured, detail-oriented as well as simple to use with the stunning look. Despite offering exclusive service in the field of mobile app development and optimization, we also offer effective services in an efficient way.
We extensively develop mobile apps on the basis of Android and iOS platforms. All the apps developed by Crystalwebtechs will be user-friendly and customizable accordingly. Beside this, we also ensure that the apps get good visibility through effective app store optimization strategies.
We exclusively focus on wide range of mobile apps as per your requirements. Our experienced and well-skilled developers have the capability to come up with fresh ideas and offer multiple solutions to meet your needs.