Ecommerce Websites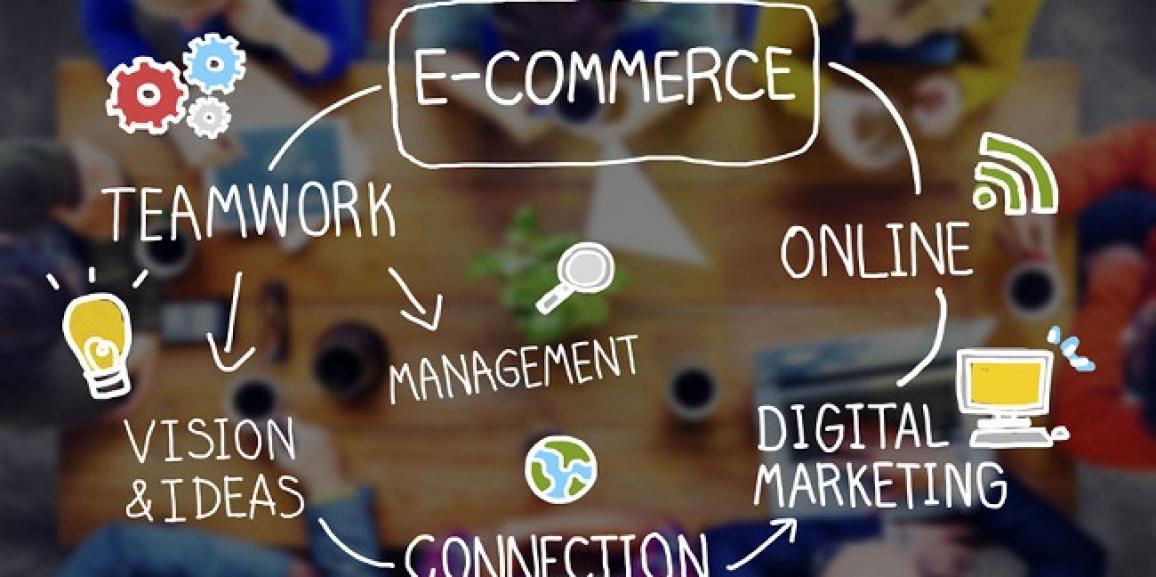 Want your business to land on the Internet?
Crystal Web Techs is the best place for you. Improve your brand or business with ecommerce web development. Nowadays, every single brand and business venture is investing in ecommerce just to get that extra boost for their business ventures to reach new altitudes of success. Ecommerce is a way of doing global business nowadays. A functional and visually attractive platform increases your presence and sales and thus, we are providing bold and attractive design style of website that increased visits, impressions, boast exceptional search engine results, and supremelevel of visitor loyalty.
According to a study conducted by the Internet and Mobile Association of India, the e-commerce sector is estimated to reach Rs. 422,010 crore by December 2017. The study also stated that online
travel accounts for 61% of the e-commerce market. By 2020, India is expected to generate $100 billion online retail revenue out of which $35 billion will be through fashion e-commerce. Online apparel sales are set to grow four times in coming years. A new sector in e-commerce is online medicine, selling complementary and alternative medicine or prescription medicine online. There are no dedicated online pharmacy laws in India and it is permissible to sell prescription medicine online with a legitimate license.
E-commerce with Us!
At Crystal Web Techs, we will help you reach to a global audience instantaneously through end-to-end ecommerce solutions that we integrate into the website. We build ecommerce sites that are responsive, user interactive and mobile centric to help businesses easily absorb the unlimited potential of the mobile customer base in the world of internet. The ecommerce platforms we build can be reached through smartphones or tablets. We create and include different plug-ins to increase the functionality of your ecommerce website. Different types of modules are also linked in to smooth out the flow of website execution. We will help you with the latest upgrades of the ecommerce platforms to keep your business in the loop.
Crystal Web Techs provides you with cost-effective options with on-time deliveries along with consistent high-quality standards. Our team are a highly creative group of individuals who will combine your ideas with theirs to give you an amazing outcome. Our aim is to create a product with supreme technology but simple and easy approach. The websites we create are unique, fully customized and creative. With our knowledge and your co-operation, we will be able to exceed our expectations. At Crystal Web Techs, we believe in being innovative. Upholding our standards, we offer various ecommerce development platforms for our clients as their possible options. All the development platforms are built with precision and the themes and CMS are designed in accordance with the requirements set by the client. We understand your demands and give you the best possible ecommerce options. With our dedicated team of experts, we make sure the creation of an optimally designed and resourceful content site that will redefine the state of your online business. We offer open source ecommerce solutions with special focus on making your site easily accessible and simpler to navigate through.