Bootstrap Websites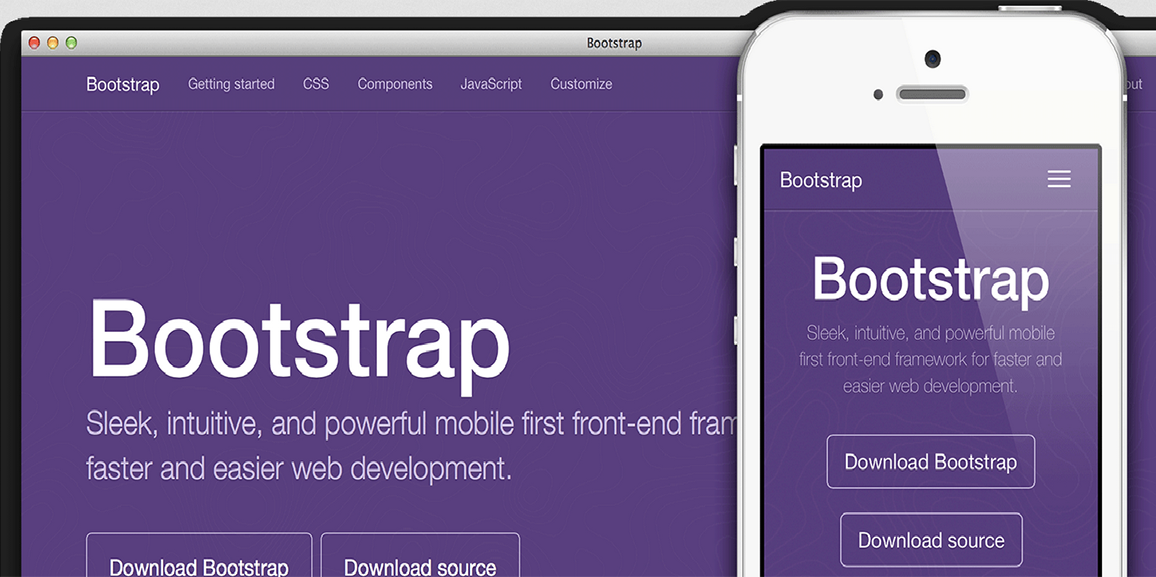 Want a faster website? Bootstrap it!
Mobiles, tablets and iPads are of the utmost necessity if you want to stay in touch in with the world every minute of every hour of every single day. They are a source of office away from office. We can access any type of website or communicate through these handheld devices at any time of the day. Cisco had predicted that global mobile data traffic will increase nearly 11-fold between 2013 and 2018. And it has, with no doubt. We search for almost anything on the web. When User Interface is considered, it is mandatory that the websites should adapt to the varying size of the phone screen.Bootstrap helps you have a responsive website with faster speed and consistency. Bootstrapping lets you have a smoother website pattern and mobile-friendly design.
Bootstrap started when the professionals at Twitter to improve consistency across internet tools. It was later released as an open-source version. The Bootstrap framework is rich in features and offers great deal of benefits to whoever uses it. The speed of development is one of the strongest attributes as to why Bootstrap is more preferred among the developers. If you want to create a new website or application quickly, you should totally consider using Bootstrap. Bootstrap lets you use a number of blocks of code rather than building everything from scratch. Over a course of few years, Bootstrap has become an increasingly popular front-end development framework.
Combine cross-browser compatibility and less CSS functionality, you will get your website with less hours of coding. Mobile devices are a more important asset nowadays. And they need to have a website with mobile friendly adaption. Bootstrapping facilitates creating websites at a rapid speed with it's fluid grid layout which smoothly adjusts to the mobile screen. Bootstrap ensures consistency no matter who is currently working on the project. Regardless of which browser you are using, the outputs remains the same and uniform across all platforms.
Bootstrapping with Us!
We love Bootstrapping because we love faster results. Bootstrapping is a design approach that automatically adapts to the screens of different dimensions. We love the idea of Responsive Web Design and are experts at it. We understand the need of mobiles in today's world and we strive to create websites as smoother to execute as we can. Fluid Grids help in structuring the content in predictable and pleasing manner by adjusting the sizes and positioning the content properly so that it looks appealing to the user's eyes. Responsive websites are a need in today's digital marketing world as 60% of the web surfing is done through mobile phones.
We provide thorough guidance, greater results and faster development when it comes to responsive websites. We intend to create beautiful, interactive and innovative websites for our clients. We have the best team of developers ready to be at your disposal. Customer satisfaction is our primary goal and we thrive on the idea of excelling in all the ventures whether they are ours or yours.
Call, Mail or Visit Us !